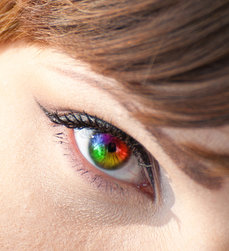 The month of October is here and with it we get cooler fresher air, falling leaves, and Halloween. This means that many of us are preparing our homes for the fall time season while also planning this year's Halloween costumes. There are many things anyone can become on Halloween, which may mean changing the color of your skin with face paint or adding special effects makeup to pull of that zombie look. Many of the costumes and topical products are harmless for those who are not allergic to the ingredients and if the products are not consumed but the thing is many adults, parents, and teenagers are not aware of a smaller costume accessory that can cause more harm than fun.
Costume contacts, or colored/decorative contacts are a fun and very effective way to add character to just about any Halloween costume but what kind of potential risks can occur from these contacts?
Scratches
Sores
Infections
Blindness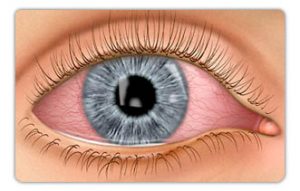 The above are all potential risks that can be caused from wearing costume contacts. The problem in purchasing costume contacts is where the contact lenses are being purchased and from whom. It is important to understand that "non-prescription contact lens sales are illegal" (Dang, 2014) and with good reason. Contact lenses need to be properly fitted for each individual's eyes by an eye care professional in order to prevent damages to the eyes. When contact lenses are not properly fitted by an Eye Care Professional, the costume lenses are able to move around and ultimately causing harm by scraping the outer layer of the eye. When the tissue of the eye is scratched and scrapped, this can lead to even bigger problems because now the area is susceptible to getting an infection from bacteria or a virus via the open tissue. The worst case scenario for wearing costume lenses that are not prescribed by an eye care professional is blindness. This occurs when there is extensive scarring do to the lenses moving and scratching the out layer of the eye and can require surgery.
We understand that dressing up for Halloween is a fun event in October but make sure to do it safely. If your costume requires decorative lenses make sure to at least to the following to help prevent any issues (American Academy of Ophthalmology, 2013):
Make an appointment with your eye care professional before purchasing costume lenses
Receive an eye exam to determine if your eyes are good candidates for contact lenses
Get a prescription for contact lenses from your ophthalmologist
Make sure to ONLY purchase FDA-approved costume contacts from retailers who require a prescription
Sources
American Academy of Ophthalmology. (2013, October 21). Eye Smart. Retrieved from Costume Contact Lenses: http://www.geteyesmart.org/eyesmart/glasses-contacts-lasik/colored-lenses.cfm
Dang, S. (2014, October 1). Four Ways Over-the-Counter Costume Contact Lenses Can Ruin Vision. Retrieved from Eye Smart: http://www.geteyesmart.org/eyesmart/eye-health-news/four-ways-costume-contact-lenses-ruin-vision.cfm