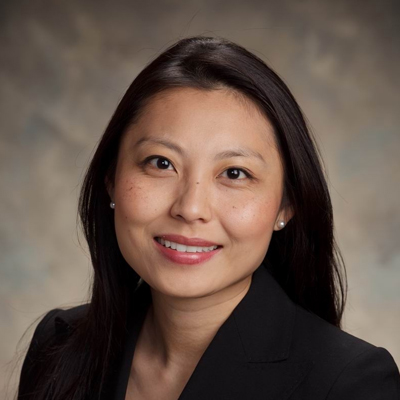 Dr. Judy Chang-Strepka received her medical degree from the University of Texas Medical Branch in Galveston where she subsequently completed her Ophthalmology training in 2010. During her final year of residency, she served as Co-Chief Resident and was awarded the Residency Leadership Award.
Dr. Chang-Strepka was born in Taiwan and raised in Humble, Texas. After high school she attended Baylor University in Waco, TX where she earned her Bachelor of Science in Biology.
She is a member of the American Academy of Ophthalmology, Texas Medical Association, and Harris County Medical Society.
Dr. Chang-Strepka joined the practice in 2010. She practices comprehensive ophthalmology, performs cataract surgery implanting traditional as well as new technology adult lens implants (i.e. ReStor, Tecnis Multifocal, Toric astigmatism lenses), and also performs pterygium removal.